Pressure Sensor Series BC-P-10
Features
●Simple
installation,plug-in port or thread-in fitting
●Compact
size:26*10*10.4mm
●Settinh
pressure range: Switch: Vacuum(0~-101.3kPa) Positive (0~0.6MPa)
Analog: Compound (-100~
100kPa
) Compound (-101~
500kPa
)
Low(0~
100kPa
) Vacuum (0~ -101.3kPa) Positive(0~1.0MPa)
Features Highlight
Simple installation Compact size
Plug-in port for push-to-connect fittings Extremely compact size 26(L)×10(W)×10.4(H)mm to fit the most confined areas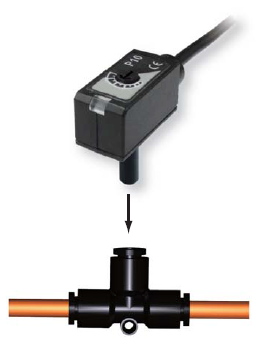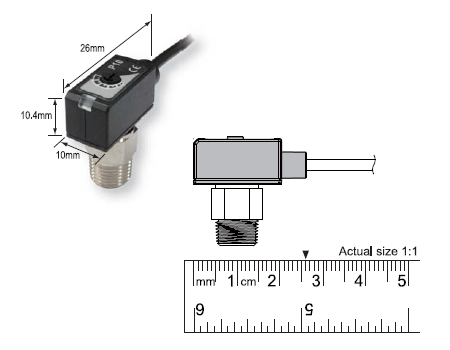 Installation Precautions
● When mounting,always use the wrench on the metallic area near the pressure port. Never apply a wrench to the plastic body, it will damage the sensor.
● Over
tighening
may cause damages to the port thread, mounting bracket and pressure sensor. Under tightening may result loosen or leakage.
● Apply pressure and power after installation and make necessary adjustments and inspect any possible signs of leakage to ensure proper installation.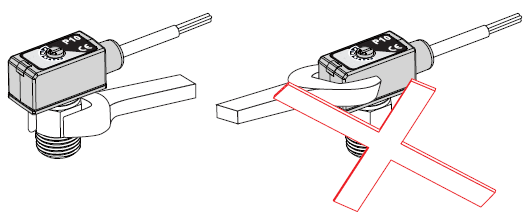 Specification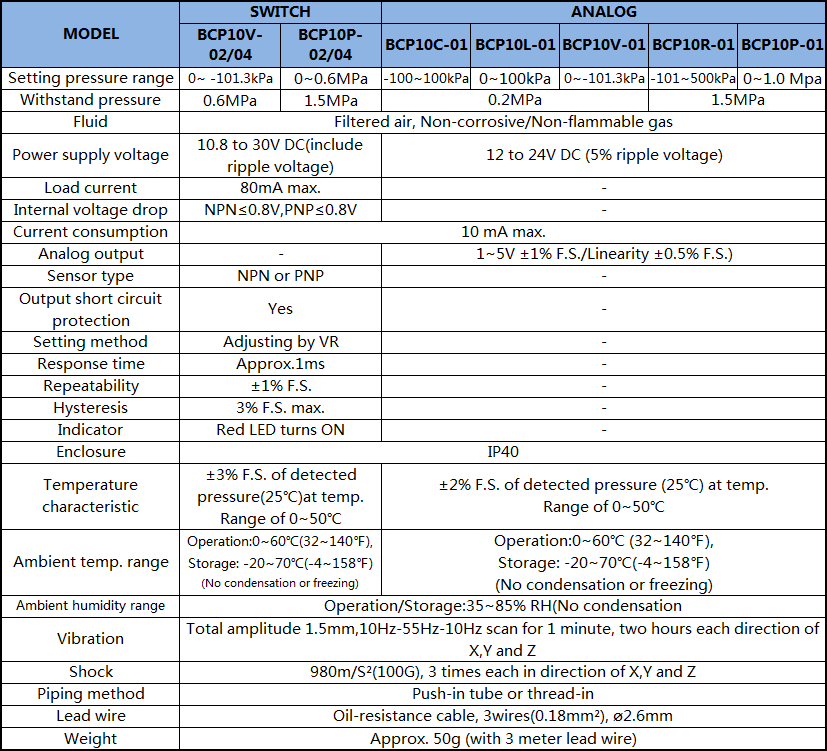 Circuit Wiring Diagrams


Ordering Information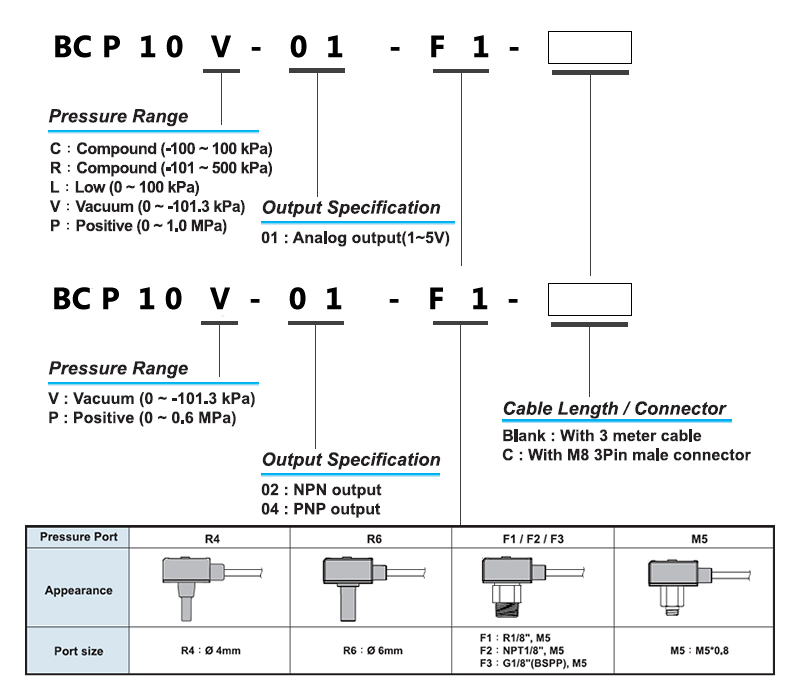 How to Set Pressure
●Use
the pressure setting trimmer to set "ON" Pressure.Rotate clockwise to increase pressure
setpoint
. Rotate counter-clockwise to decrease pressure
setpoint
.
●Use
appropriate size screwdriver for the setting trimmers.Gently turn the screwdriver to make adjustments. To prevent damage to the pressure setting trimmer, DO NOT force the trimmer when it comes to a stop.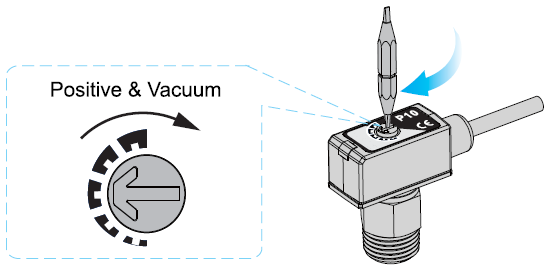 Dimension