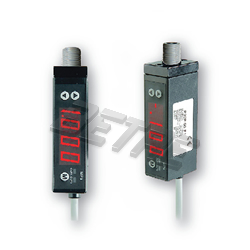 Pressure Switch Series BC-P-30
Pressure Switch Series BC-P-30
Features
●Setting
pressure range: Compound (-100.0~100.0kPa)
Vacuum (10.0~-101.3kPa) Positive (-0.100~1.000MPa)
●2
outputs &analog output (1~
5V
)
●Hysteresis
adjustable
●Programmable
pressure unit:
kPa
,
MPa
,
kgf
/cm²,bar, psi,
inHg
, mmHg,
mmH2O
Features Highlight
Programmable pressure unit
Key Lock Function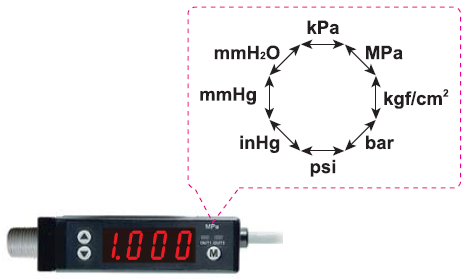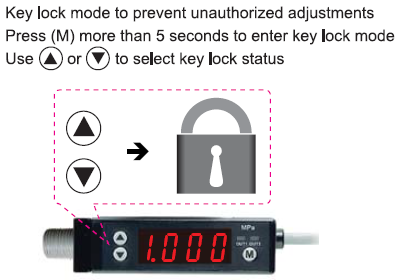 Analog output
Hysteresis

adjustable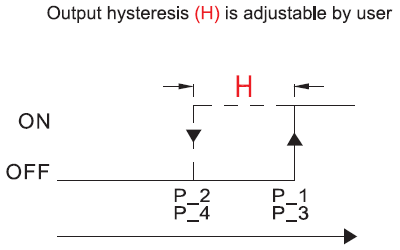 Installation
Precautions
●When
mounting, always use the wrench on the metallic area near the pressure port. Never apply a wrench to the plastic body, it will damage the sensor.
●Over
tightening may cause damages to the port thread, mounting bracket and pressure sensor. Under tightening may result loosen or leakage.
●Apply
pressure and power after installation and make necessary adjustments and inspect any possible signs of leakage to ensure proper installation.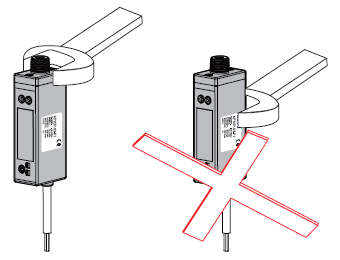 Specification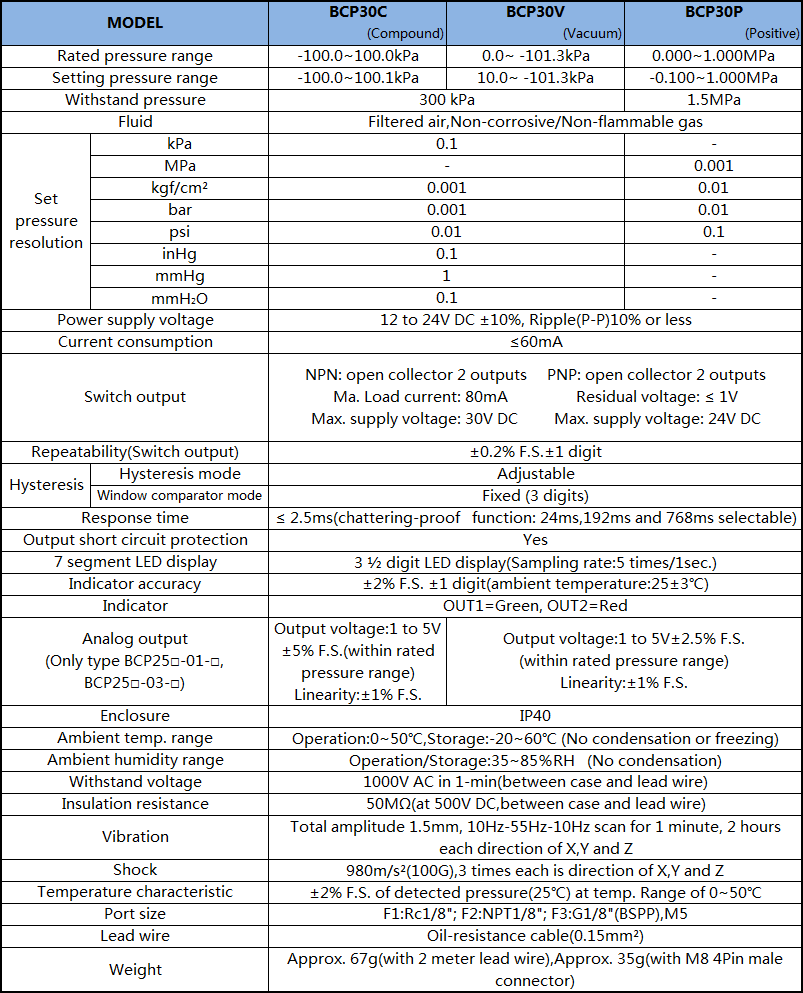 Panel Description

Circuit Wiring Diagrams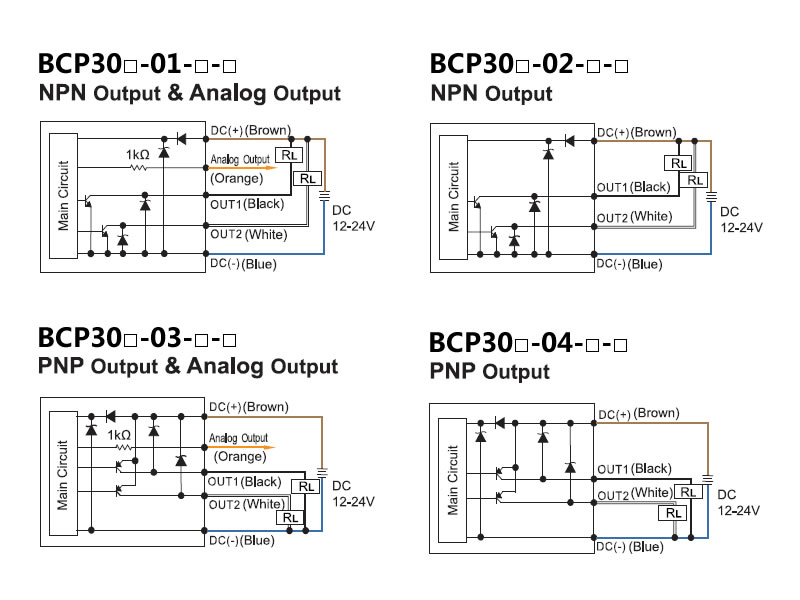 Ordering Information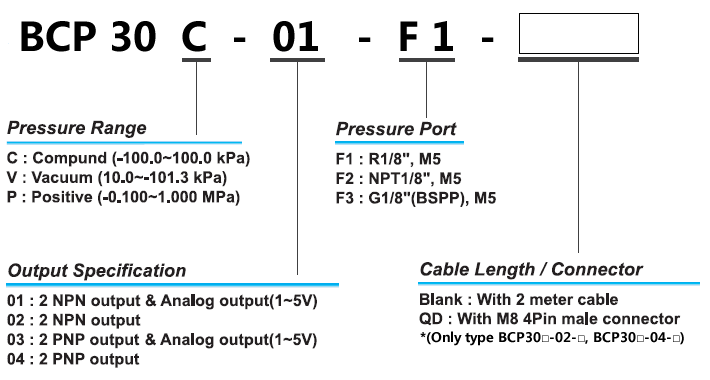 Dimension